Do you know Medellín? Visit the places Pablo Escobar stepped on during his life
Medellín is not just Pablo Escobar. The city of Medellin is located in a valley which is surrounded by many mountains. Medellin is the first place you see after leaving José María Córdova Airport. The city that won the Most Innovative City Award in 2012, known by many as the crib of great artists like Juanes, Fernando Botero and J Balvin. Medellin is also called the eternal spring city, where it's possible to enjoy many activities but will definitely leave you with the desire of wanting to see more.
Between mountains, colors and music, Medellin allows you traveling in time
Among warm-humid weather, when visiting Medellin, you must wear comfortable shoes. While moving through the city, people can use different transportation methods such as the Metro System and its connections with Ayacucho's tram, the cableway and its routes, which take people close to famous places such as the Plaza Botero, the Comuna 13's outdoor escalators and a great variety of museums and streets worth of knowing.
Through video clips, documentaries and series, people learn every day about Medellin's existence. It's not a secret that Medellin had difficult decades: during
the 80s, 90s, and part of 2000s decades, Pablo Escobar caused enormous havoc for being a drug dealer, leaving a trace not only in the city, but in the country, that won't be forgotten. For example, Netflix's series Narcos, explains Pablo Escobar's story: a drug dealer that, even today, keeps causing curiosity for Medellin's tourists and a badly named fascination.
Today is possible to know some parts of the dark side of this mafia drug dealer by doing a narco tour, visiting the places Escobar stepped on during his life; places that show important facts of the biggest drug dealer in the world.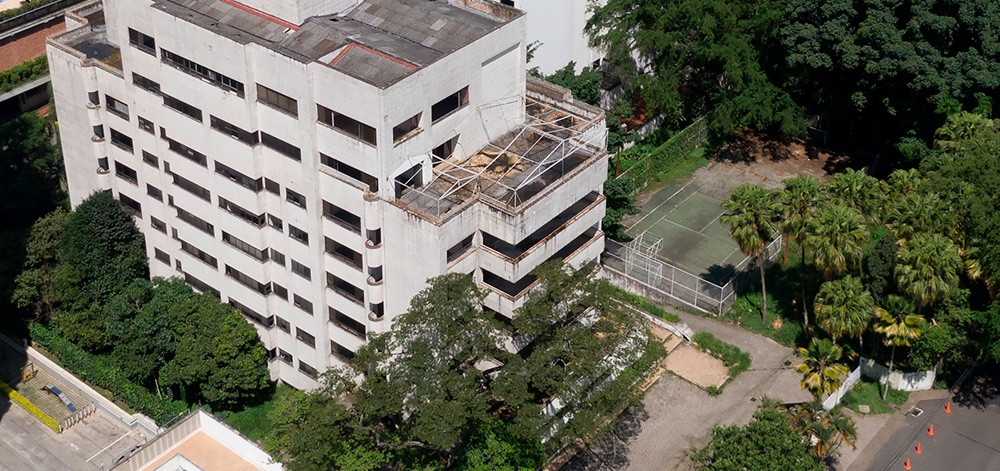 Monaco Building (soon to be: Inflection Park)
Starting the Pablo Escobar tour in Medellin, Monaco Building is, most of the times, the first place to visit. The building was recently demolished, which is near the Club Campestre in Medellin, it used to have eight stories, a basketball field, a tennis field and a parking lot with 40 vehicles capacity. As the years went by, tourists started to take pictures in the place that served as Pablo Escobar's home and that today, after its demolition, is an empty space that will become a park after several years of being abandoned.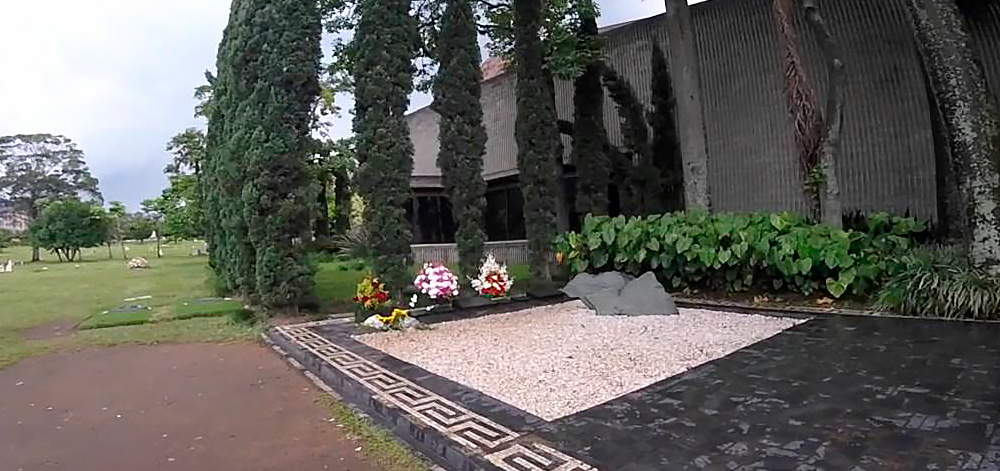 Pablo Escobar's grave
Jardines Montesacro is the place where Pablo Escobar's dead body is. Every December 2nd, during his death anniversary, many people place flowers and messages on his grave believing in its powers as if he was a saint. This place, touristic for many people, is a must when going to the Do not say that name tour in Medellin.
Comuna 13
When talking about Pablo Escobar in Medellin, Comuna 13 is an important location. The place that was one of the most dangerous one in Medellin presents today art, music and culture. In Comuna 13, at Medellin's west side, visitors can go to the Graffiti Tour, a route that includes the outdoor escalators in San Javier neighborhood, innovative urban projects and street art that tells among colors the violence history lived years ago. Their history continues building a bright future for those that live it every day.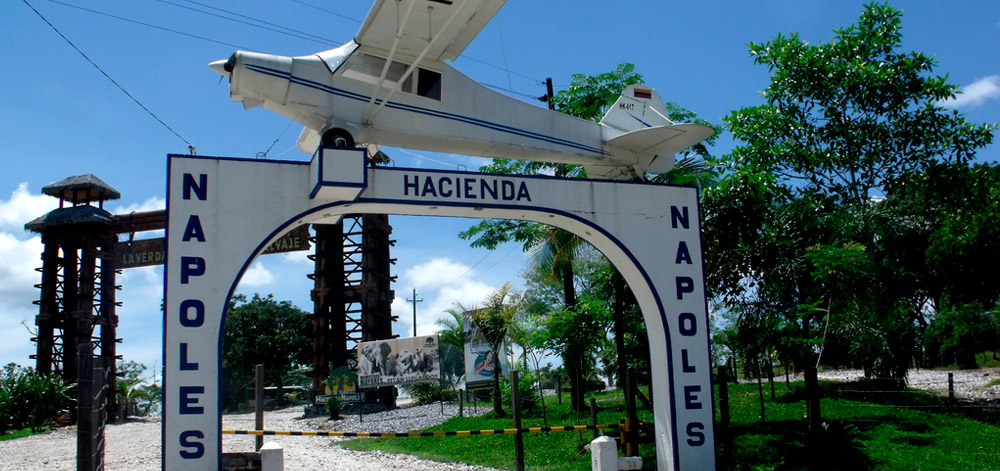 The Hacienda Napoles of Escobar
The places mentioned before are not the only ones included in the Do not say that name tour. Outside Medellin, in Puerto Triunfo, Antioquia, people can find Hacienda Napoles, and the thematic park that used to be Pablo Escobar recreational property but works today as a family destination to travel and relax. This shows that it is possible to move on between places and memories to continue creating a different history, full of learning and peace.
Images of the visit to Medellin Colombia