Pack your bags and get ready to discover the best cities in Colombia!
When people talk about paradise they usually mention happiness and delight; a mixture between peace and prosperity and a land of fulfillment. To us, it sounds like the definition of Colombia… because that is Colombia: a complete paradise. It doesn't matter which city you choose to visit first: any choice is the right choice, and we'll tell you why.
Throughout this article we'll try to tell you all those great places to visit in Colombia and why. The truth is we don't have enough space because the list is pretty long, and you'll have to see all those places for yourself, because, when it comes to our country, it doesn't matter if we make a list of the cool things you can do; everything is so awesome, there are no words to describe the colombian experience.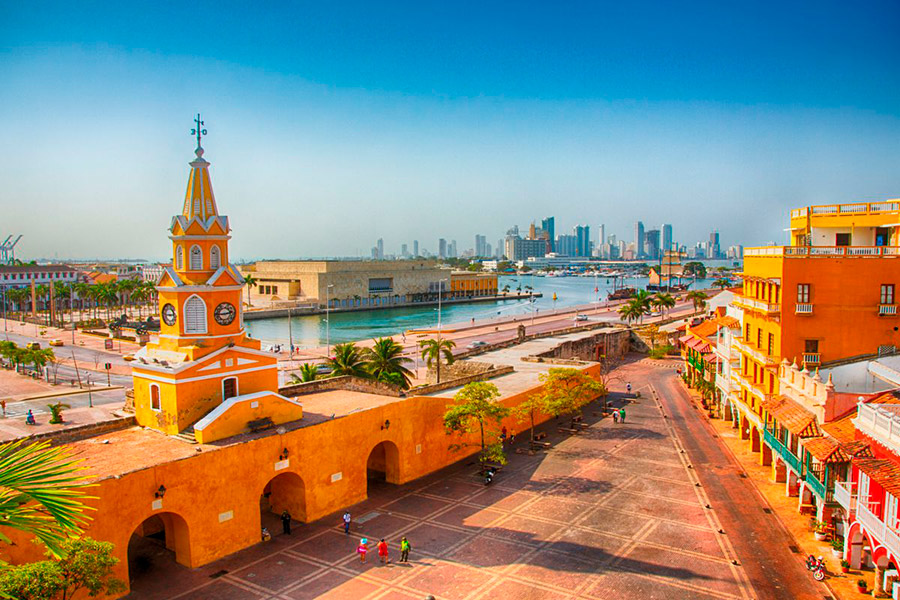 Looking for summer? Cartagena is your place
Take a deep breath and imagine a place where you can go to the beach in the morning, visit a castle in the afternoon, go shopping in a beautiful antique place, and have dinner at night in and old town… all that before having the best party of your life in a colonial town.
What city comes to your mind? Maybe you think that city doesn't exist, but let us tell you: all those things we just mentioned are the top things to do in Cartagena. Yes, Cartagena, Colombia! The city where you can have great food, great parties, and also get to know a big part of our colombian history.
Falling in love with Cartagena is not hard. Its beautiful streets remind you of a nice colonial town; you'll even feel as a part of a romantic movie! It's not a surprise: Cartagena has been the setting of famous movies and TV shows thanks to its antique looking, the amazing San Felipe castle and its small and beautiful islands, where you can see the whitest sand and the clearest water reaching them in boats.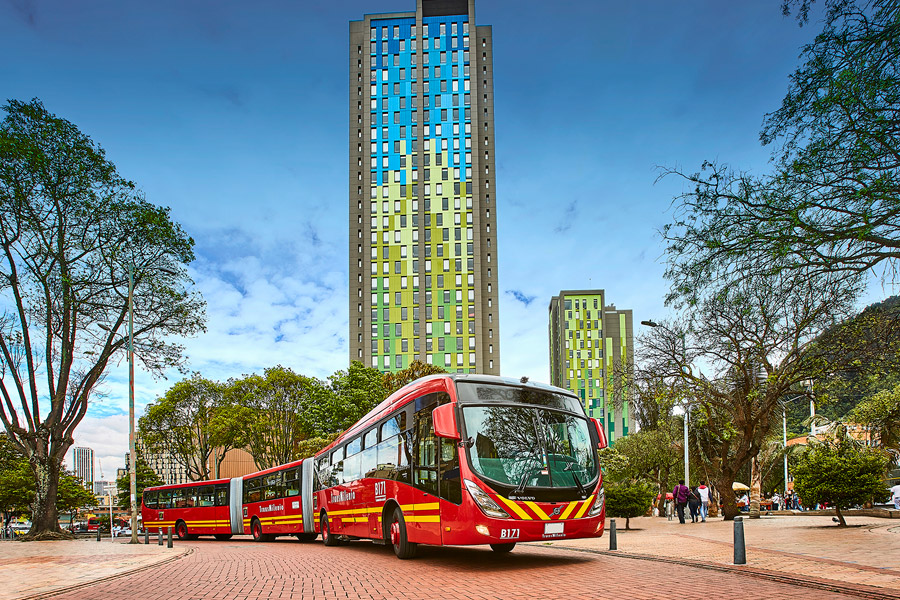 Colombia has different weather depending on where you travel. Have you been to Bogota?
There are different types of change: the ones that make you feel scared, and the other ones, those that make you feel excited. All the good places to visit in Colombia give you the feeling of excitement you need in your life: that's the kind of excitement and happiness you need right now!
If you come to Colombia you have to know you'll be able to easily feel how the weather changes while you travel. Did you know the top cities to visit in Colombia are completely different from one to another? We don't have seasons in Colombia, but even though you can find different climates and weather patterns; you just have to move from where you are and live it, and it's not expensive!
You can travel from one city to another and see mountains, beaches, rivers, animals and share your time with great people! Are you wondering which cities to visit in Colombia during summer? Make a list and choose, because you can visit them whenever you want. Really, anytime!
If you want to change the pleasure of travel through caribbean coasts and prefer cold weather, and still go out and have fun, Bogotá, the capital, is definitely your place. Visiting the botanic garden or La Candelaria, its most famous neighbourhood, you'll see beautiful streets, with antique and beautiful houses, near to the Gold Museum (also known in spanish as Museo del Oro), getting to know one of the most famous historical places to visit in bogotá, Colombia, and an easy way to get transportation that takes you to Villa de Leyva in Boyacá, a town you'd like because of its weather, its people and its nice traditions.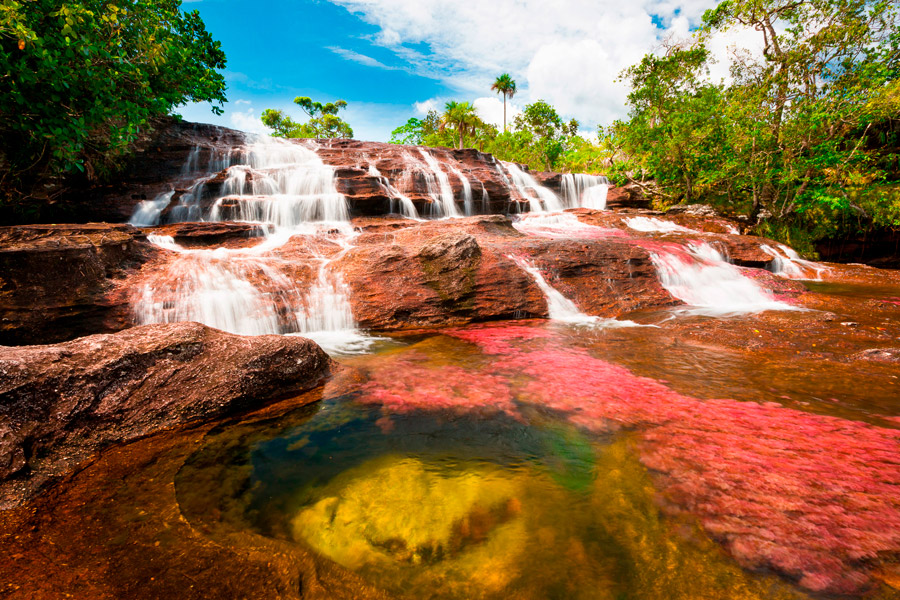 Colombia's history is full of interesting and colorful details
The party of Cartagena, the colorful waters of Caño Cristales, the paradise feeling of our caribbean islands… You can pass all that to enjoy our history. We know you've read about it in different places; there are even TV series that show you our reality from different perspectives. But, believe us: it's pretty different when you let colombian people tell you what really happened, what brought them here.
To start talking about the historical places to visit in Colombia, you need to come to Medellin. As you know, Medellin is one of the most popular cities to visit in Colombia, and if you're coming, you'll see that one of the best things to do in Medellin is to visit its museums. There are lots of them! Going to Museo de Antioquia, also known as the Botero Museum will show not only Fernando Botero's famous paintings; you can also find other colombian artists that have their paintings and sculptures there, as a way of telling others what has happened in Colombia, expressing it with their artwork. Just outside Museo de Antioquia you'll find Plaza Botero, where you can take pictures next to Botero's big sculptures, and have the whole experience to tell others.
We know Medellin is a famous city because of Pablo Escobar, the drug dealer who lived and is also buried in Medellin. Although, to know all sides of the story, you should visit Comuna 13, finding that Medellin is even more than Escobar, because, thanks to the color, the people and the mass transportation, Medellin has been well known as the most innovative city in the world. Come to Parque Arvi and see what we're talking about!
Medellin is that colorful, that you can find art everywhere! Even in the middle of the parties of Parque Lleras.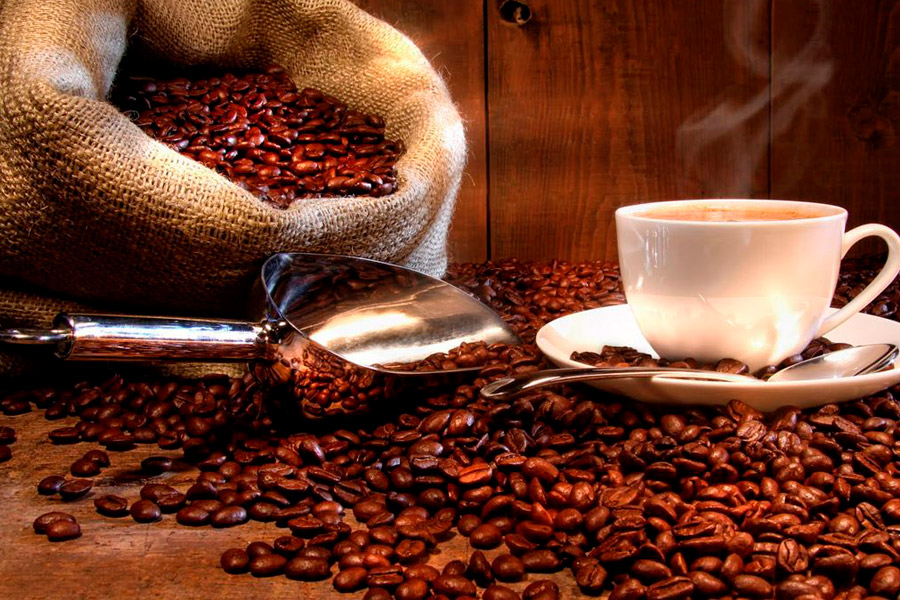 What mood are you in today? Let's have a cup of the best coffee in the world!
As you know, Colombia is famous because of its coffee. We brag about it because it's delicious and we want to share it with the world! That's why, despite all the energy that coffee gives you, we recommend you to stop, take a deep breath and feel it. It's a complete experience!
It is also a must if you come to Colombia: take your time to relax and look for silence and tranquility in our mountains. Our colombian coffee region will give you that peace you're looking for: going to Salento is visiting one of the most beautiful towns in our country. Close to the Cocora Valley, Salento has color and tranquility, the pleasure of a perfect landscape full of mountains and the taste of the first cup of coffee in the morning. Delightful!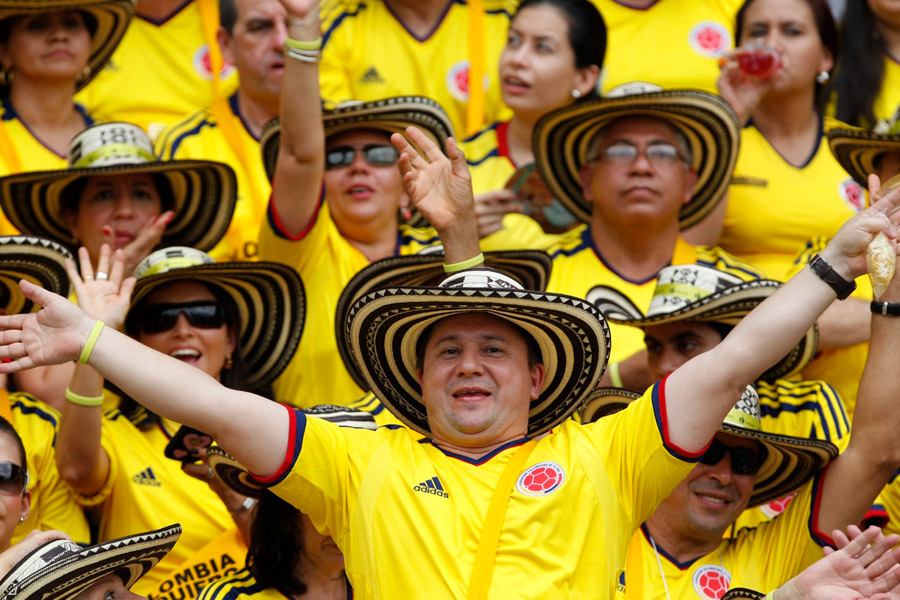 Looking for fun places to visit in Colombia? The fun place is Colombia itself!
Colombian people are never in a bad mood. They're willing to help you, tell you stories and even show you around. It doesn't matter if you're looking for cities to visit in Colombia during winter or if you want to choose a specific month of the year to travel; your only task is choosing a date and catch a flight!
We haven't finished our list. There are definitely more cities and places to visit, and we're pretty sure you'll fall in love easily with our country. Delete from your mindset everything you've heard about our country, and get ready to let us blow your mind.
Summary
Reviewer
Pack your bags and get ready to discover the best cities in Colombia!
Review Date
Reviewed Item
The BEST CITIES in Colombia - What mood are you in today? Let's have a cup of the best coffee in the world! ✅ Book now ✅
Author Rating