Come to Medellin, the City of Flowers!
Are you planning to visit Colombia? You should definitely come to Medellin!
It doesn't matter what time of the year you choose to visit Medellin, also known as the city of flowers, and you will  fall in love with it. But if you come in August, you'll be extra lucky: you'll have the opportunity to experience the most colorful moment thanks to our Medellin Flower Festival. The city of Medellin is known thanks to our flowers and annual Flower Festival. Did you know that's one of the reasons we're called 'the city of eternal Spring'?
It all started in 1957, when the Tourism Office decided to make a five days' celebration to enjoy the magic of flowers. It had an amazing flower exhibition in Catedral Metropolitana, the main church in Medellín, some other private parties, and a full flower parade that included silleteros, peasants from Santa Elena who cultivate a huge variety of flowers and are capable of making flower sculptures with them. Nowadays, Medellín still has this celebration that includes not only flowers, but music, dancing, typical food and a must see destination, Santa Elena, the place where most of those flowers grow during the year.
Are you coming to Medellin for our Flower Festival in August? These are the events you can't miss.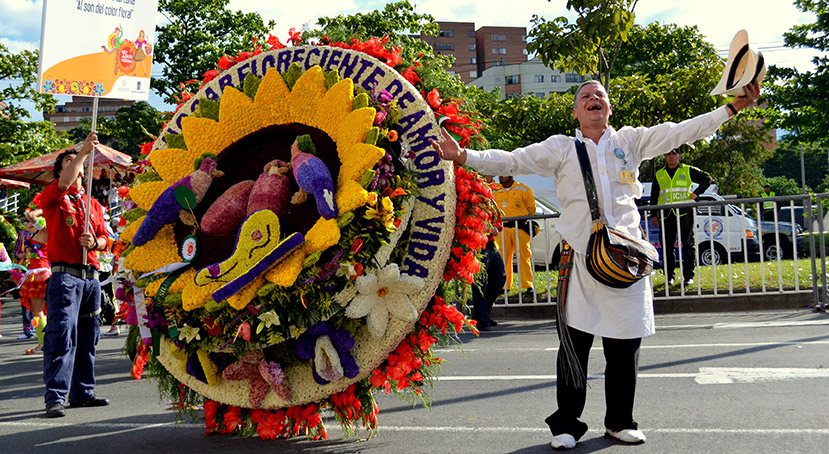 Silleteros Parade: the main event in Medellin, the city of flowers
As you already know, peasants from Santa Elena grow flowers during the year. Thanks to the weather, a variety of flowers are cultivated to create silletas, awesome flower sculptures to show in a parade that include different categories where silleteros, the peasants, have a contest to win.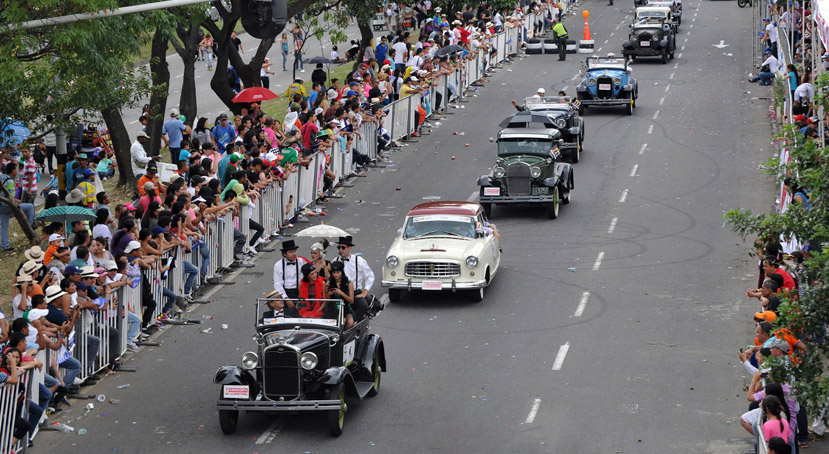 Classic and Antique Cars Parade
More than 200 classic cars are shown throughout the city in a parade where you will be able to see different brands and car models. The owners of each car wear clothes according to the year model of their vehicle and drive in a parade where people appreciate the beauty and majesty of different types of cars. It's like traveling in time; what a moment to be alive!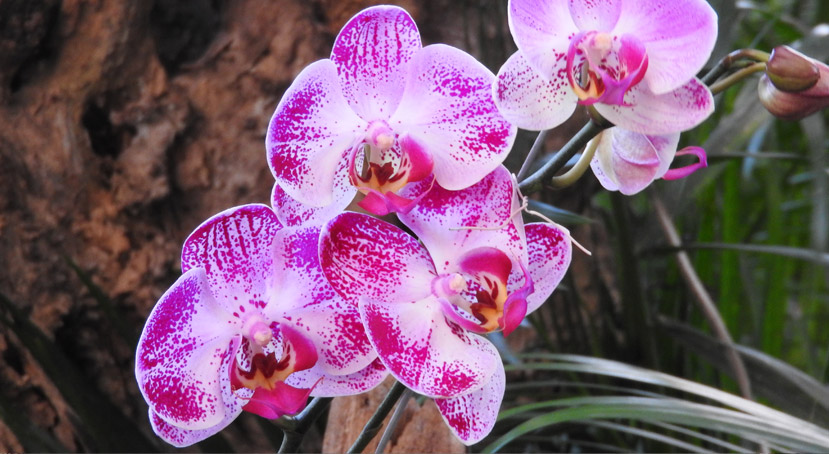 Orchids, Flowers and Handicrafts
Our Medellin Flower Festival wouldn't be the same without this event. The Orchids, Flowers and Handicrafts is an exhibition that takes place in the Botanical Garden where the orchid, our traditional flower, is the main character of the place. It's been 26 years since the first event started, where beauty and nature became one. Do you want to know the theme flower for this august? It's the orchid, of course!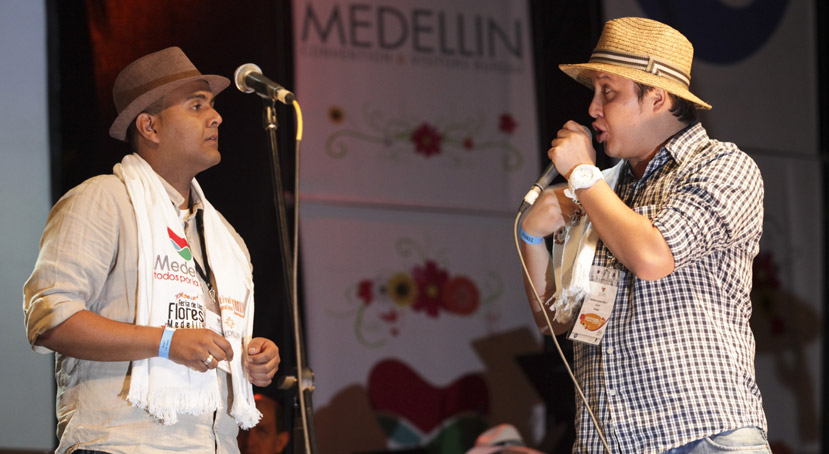 Trova's National Festival
This Carnival of Flowers 2019 also has an inside Festival: The Trova's National Festival. The trova is a traditional way of singing that includes guitars, great lyrics and talent. Every year, trovadores, people who sing trova, participate in a contest where they test their abilities to improvise, create new lyrics and entertain their public.
Those are not the only events you can enjoy during this Medellin Flower Festival 2019; our annual flowers festival includes concerts, parties, sports and even canine walking's! You can find a specific kind of event for any mood and enjoy it with your family, your friends, and your special one.
Medellin is waiting for you! Did you book your vacations? Come to our Carnival of Flowers 2019!
Image gallery City of Flowers:
Flower Fair 2019 – From August 2 to 11
Santa Elena Silleteritos Parade
July 21
Estadero El Silletero – Main park
Small town of Santa Elena
Sancocho Festival
July 28
Santa Elena Church
61* Category A Equine Expo International
Flowers Festival
August 1 to 4
Mayor Plaza
Flowers Festival Opening
August 2
Stadium Sector Cra. 74
Trova's National Festival Medellin City
August 2, 3 & 9
Los Deseos Park – Gardel Plaza
Flowers Plaza (North Zone)
August 2 to 6
Norte Park
Artists' Street
August 2 to 10
Streets and city parks
La Floresta Silleteritos Parade
August 3
La Floresta Park
The Fair & Bicycle Rhythm
August 3
City Tour (needs to be defined)
Artistic and Cultural Events
August 3 & 4
San Antonio de Prado – San Cristobal-Altavista –
Santa Elena – San Sebastian de Palmitas
Canine Walk
August 4
Carrera 70 – San Juan – Palace – Sede Tierrago
Cultural Park (Afro Night- Son y Bolero Night –
Colombian Night – World Music – Tropical Night)
August 4 to 8
Gardel Plaza
Plaza of Flowers (West Zone)
August 4 to 9
Juan Pablo ll Park ( 1 parking lot & cycle lane)
Open Concerts and Musicals
August 5 to 8
Carrera 70 between 2nd and 4th street (Monday August 5)
Livestock Fair (Tuesday August 6)
La Floresta (Wednesday August 7)
Aeroparque Carrera 70 (Thursday August 8)
XXVI Orchids, Flowers and Handicrafts
August 6 to 10
Botanical garden
Flowers and Chivas Parade
August 7
City tour (needs to be defined)
Folklore Night "Folkloric Ballet of Mexico)
August 7 & 8
MAMMStaircases
World of Trova
August 10
Platform of Medellin River and/or Stadium Sector
Cra. 74
Classic and Antique Cars Parade
August 10
City tour (needs to be defined)
Zone that Sounds
August 10 & 11
North Park
Silleteros Parade
August 11
Del Rio Avenue.
Silletas Exhibition
August 11
Mayor Plaza – South Transportation Terminal