Pueblitos and Plazas: Sightseeing Colombia
For sure everywhere you could find beatiful landscapes. Mountains and rivers, colonial architecture, stocked towns like time never pass.
Well if you want to find all this in only one country you should visit Colombia. Here is a small post about a trip around Boyaca, one of the 32 Colombians departments (states) It´s a great tour and to many thinks to do and a wonderfull destination for take pictures.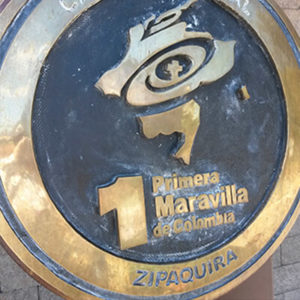 Begining the trip: from Medellín to Villa de Leyva.
About 7 hours from Medellín to Bogotá by a really high standard way. It´s like speed way. In Colombia most of the roads are only for 2 cars (one up-one down) and driving could be an X-treme game. But this is a express way. During the trip, more or less in the middle is Puerto Triunfo. This hot town is so popular because the drugs capo Pablo Escobar use to have his house "Hacienda Nápoles" in there. Now it´s a park with some animals like Hipos and tigers.
Crossing the Andes montains, we arriving to Bogotá. Stay one night at Urban 93 Hotel. Really cool place.
Next day the trip begins with salt Cathedral, one of the best place to visit in Colombia. It´s in Zipaquirá, and the town is very colonial and typical. The tour to salt cathedral it´s about 2 hours. From here to Villa de Leyva takes 2 hours and a half.
Inside cathedral you´ll see most of the religius people praying and taking pictures arround the Via cruxis. 14 stations of the Jesús passion, before to get to main part: the big "cruz".
After your visit to Zipaquira, Boyaca will waiting you! Your begin point most be Villa de Leyva. This town has really huge square and the time never pass throught the town. On the road  could see the Boyaca Bridge, where Simon Bolívar won the independece war. It´s a small one, but to important for Colombia history.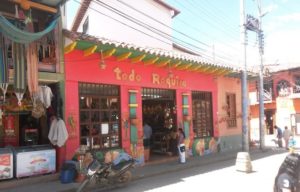 Colonial architecture is everywhere. You can not lose: Ecce Homo sactuary. Pozos Azules Lagoon and the "terracota House". The place is quiet and nights should be a gastronomy festivals. There´re more tha 80 diferents restaurants in Old re-build houses. Pizzas and bakery are recommend. Every corner have one of those.
From Villa de Leyva you go to other towns like Sutamerchan or Raquira. This last one is a handycraft colofull town. small pieces mades by hand from clay with old fashion tecnique is a magic experience. walk arround and buy something because is too cheap!.
4 days are mandatory for visit the place. If you want to know more about this tour, send us an e-mail or contact us in this link.